Phillip Conrad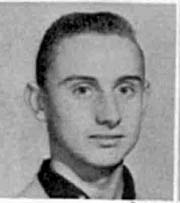 1964
Yearbook
&nbsp
1 photo(s) posted.


Status:
Deceased circa 1965
Private Profile:
No
No Profile Created
Tributes:
Tribute submitted by Chris Senko, 2004-01-01
I knew Phil Conrad from Lakeside Junior High School. His aunt and uncle were neighbors of mine, and I would see him frequently at their house.
Sadly, Phil took his own life.
Jim Barnes and Phil Conrad were cousins. The loss of them both was a terrific blow to the family.
Chris (Egerer) Senko
&nbsp
1 Tributes(s) posted.
---
---
<!- include9.inc.php -->

<!- end div id=main from include1.inc.php -->