James Carroll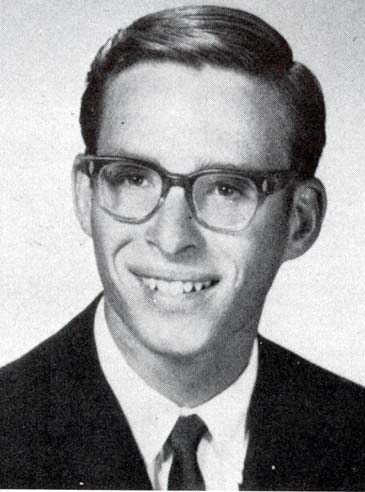 1964
Yearbook
&nbsp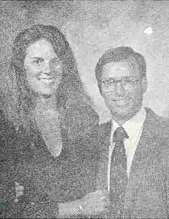 1984
1984 Reunion
&nbsp
2 photo(s) posted.


Status:
Unconfirmed 2010
Private Profile:
No
No Profile Created
Resides:
CA
---
Biographies:
1984
1964-68 U.C.S.D.
1968-72 Johns Hopkins University Medical School
1972-75 Family Practice Residency Sonoma Count
1975- Family Doctor Healdsburg
Jim is married to a wonderful wife by the name of Lisa. They have 4 children Jimmy-17, Nathan-7, Ranissa-4, and Travis 2 mos.
Jim enjoys skiing, diving, windsurfing, bike riding, tennis, photography, racquetball, backpacking, fishing and Bouncing Babies.
2004
Sadly I will not be attending the 40th reunion. Happily I will be on an outer reef of Maui riding large waves. I do have wonderful memories of my high school years, and am very grateful for the friendships, education, and experiences. The sciences taught me by Mr. Lablond and Mr. Lantz got me through the rigorous science program at UCSD. Mr. Lablond was also the first teacher to post all the class test scores (no more hiding) allowing Clyde Ostler to argue with me to this day as to who did better. After biology classes Mr. Lantz helped me begin my continuing spiritual journey, understanding that life and God are connected. When asked what I do for a living I am happy to say that I am a biologist. Mr. Noble taught not only enough math to get through UCSD calculus, but also that it wasn't necessary to follow the rules in order to learn the subject. He also did something very special for me that I did not fully appreciate at the time. He gave me a cassette tape of his piano music. Now my own piano and guitar music have become one of the joys of my life. Mr. Manion introduced us to English as the doorway to critical thinking, rather than grammer, with such works as Animal Farm. Mr. Morgan taught us civics that I wish all Americans understood. Coach Turner showed us that with hard work a bunch of ragtag kids from the boonies could be the best tennis team in the league, and that Bob Eaton and I could beat the unbeaten. (Coach then took the team to La Jolla Country Day School to show us that in the bigger pond we were little fish). I can only hope that kids today can receive such a good education.......After high school the years at UCSD were equally wonderful. But that is another story. Then I had the great good fortune to go to medical school at Johns Hopkins with the intention of returning to the faculty at UCSD. But four years in the green country of Maryland led to three years of residency in the spectacular beauty of Sonoma County. I was seduced, and here I stay blissfully living under the redwood trees, a small town country doctor. My life with my beloved Nancy is full of blessings. Our six children and six grandchildren and our brothers and sisters all live nearby. We get to surf, backpack, bikeride, tend the garden and orchard, and play music together ( and of course watch a truly countless number of soccer, baseball, and basketball games.) Sorry, no picture-but then I am sure I look the same.
2 Bio(s) posted.
---
<!- include9.inc.php -->

<!- end div id=main from include1.inc.php -->