Dean Boswell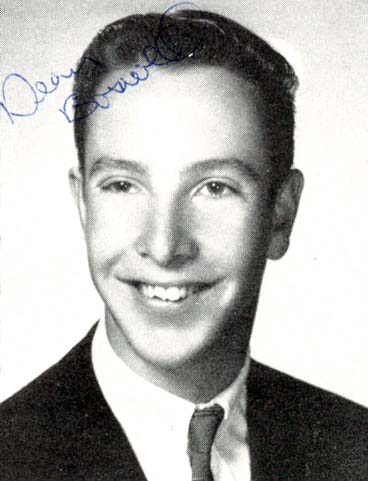 1964
Yearbook
&nbsp
1 photo(s) posted.


Status:
Unconfirmed 2004
Private Profile:
No
No Profile Created
Spouse/Partner:
Ramona
Resides:
TX
---
Biographies:
2004
After working several part-time jobs and taking classes at Grossmont College,I enlisted in the Air Force in 1966. My initial speciality was Aviation Physiology. Over the next nine years I would travel to Washington D.C., Marysville, CA and Omaha, NE (including several temporary assignments in South East Asia). During this period, I met and married my wife Ramona, a Texas native and welcomed our first two children, Rhonda and Randy. In 1975, I completed a BBA program at the University of Nebraska and received a commission as an Air Force Officer. New assignments included Mountain Home, ID, Lajes, Portugal, O'Fallon, IL and Wichita Falls, TX. Duties included Cost Analyst, Comptroller and AF Cost Analyst Program Chief. While at Mountain Home we adopted our second son, Christopher.
In 1990, I retired from the Air Force and we made our final move to Austin, TX. My wife quickly reestablished her career as an Operating Room nurse and I started a new career in education. Jobs included becoming a member of the Business Management adjunct faculty for Austin Community College, computer lab manager and instructor for the local school district and Technology Coordinator for a newly opened private school. Since 2002, I have reduced my activities to consulting services.
Favorite activities include enjoying a comfortable Texas life style around the backyard swimming pool, traveling, scuba diving and spending time with five wonderful grandchildren, two in Colorado Springs and three in Dallas. If I had known that grandchildren were so much fun, I would have had them first.
1 Bio(s) posted.
---
<!- include9.inc.php -->

<!- end div id=main from include1.inc.php -->