Charles Streeter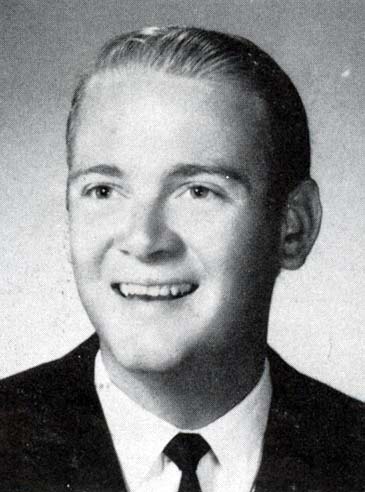 1964
Yearbook
&nbsp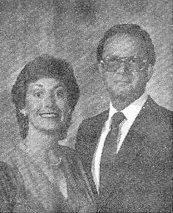 1984
1984 Reunion
Chuck And Vicki Streeter
5 photo(s) posted.


Status:
Confirmed 2013-03-13
Email Addr:
Yes
Private Profile:
No
No Profile Created
Spouse/Partner:
Vicki
Resides:
CA
---
Biographies:
1984
Since High school, not much has happened. I celebrated 20 years with the Santee Fire Department on June 14, and currently serve as the fire marshal with the rank of Division Chief.
Vicki and I celebrated our 16th wedding anniversary on May 25th, and even though we have moyed since the 10 year reunion, still reside in EI Cajon. By the time of our reunion, I will have met all written requirements of a masters degree in Public Service Management and will be preparing for my orals. It has been a long time coming, but sure feels good.
About two years ago I became interested in 3-wheelers. It has been fun terrorizing the desert with the likes of Flip Perkins, Jack Bitterlitch, Tom Price, Rob Emerson, and Gary Askins (class of 66)
After all these years, Vicki and I found Idyllwild. Difficult to believe how close that place is to El Cajon and how long it has taken us to find true relaxation. We go up for a week at a time, four or five times a year other than during the summer. Too crowded with "Tourists".
I have now mentioned my job, recreation, and relaxation techniques, but this would not be finished without mentioning one thing that gives me such personal gratification: Serving on the Board of Directors of the San Diego Burn Institute. I served on the Advisory Committee to the Burn Institute for two years, and was elected to the board this past year. The mission of the institute is to educate the public in fire and burn prevention techniques and to provide monetary assistance to the Burn Center where burn victims are treated.
2004
Hello, fellow graduates: A few things have happened since the 20th reunion. In 1988, after more than 24 years with the Santee Fire Department, I accepted the fire chief position with the Aptos/La Selva Fire Protection District in Santa Cruz County. Two years later, I accepted the same position with the City of Seaside (to those who remember Ft. Ord) next door to Monterey, retiring in 1996. For a very short time, I tried my hand at selling motorhomes. Realizing that selling wasn't my forte, I worked for four years as golf marshal at Pebble Beach, which, as you golfers know, could be pretty tough duty. Then in 2000, Vicki and I relocated to So. Cal to again be nearer to family. We moved to Idyllwild and have never looked back. My golf clubs are with a friend in Palm Desert and I am back with horses. I work with a fellow in Garner Valley giving horsemanship lessons and training horses for western pleasure and trail. As they say, life is good! Vicki and I are looking forward to the 40th (funny, I don't feel that old) and seeing a lot of OLD friends.
2 Bio(s) posted.
---
<!- include9.inc.php -->

<!- end div id=main from include1.inc.php -->