Mike Bell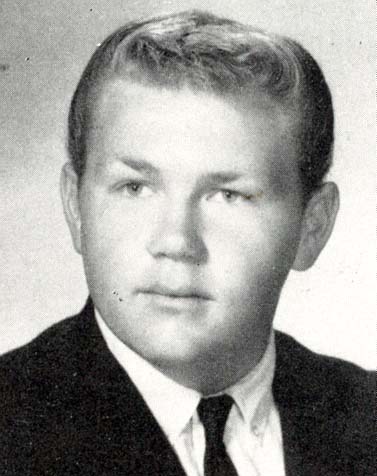 1964
Yearbook
&nbsp
1 photo(s) posted.


Status:
Missing 2004
Private Profile:
No
No Profile Created
Resides:
CO
---
Biographies:
1984
Hi Everybody,
I'am sorry I'll have to miss another reunion, but we'll be in Oklahoma for a family reunion in July.
After graduation I spent 2 years at Grossmont J.C., then 3 years in the operating Engineers apprenticeship program. I travelled a while and met and married Virginia Daniels in Arizona, we bought a home in El Cajon where our son Sean was born in "71" and our daughter Erin arrived in "73".
On the weekend of the 10 year reunion we moved to Gillette, Wyoming where we bought a small farm in the tiny community of Recluse about 30 miles from Gillette.
We spend a lot of time in the mountains hunting and fishing as I'am a licensed guide. We're very pleased with our lives and hope everyone else is equally so.
1 Bio(s) posted.
---
<!- include9.inc.php -->

<!- end div id=main from include1.inc.php -->