Judi Prenn Bennett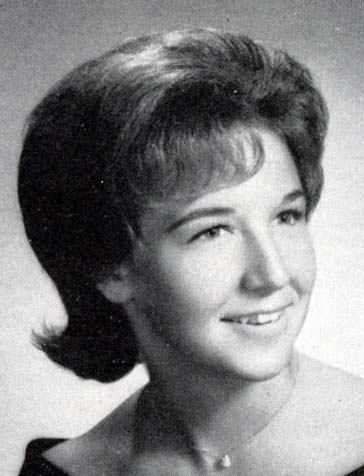 1964
Yearbook
&nbsp
5 photo(s) posted.


Status:
Confirmed 2013-03-13
Email Addr:
Yes
Private Profile:
No
No Profile Created
Spouse/Partner:
Ken
Resides:
OR
---
Biographies:
1984
My gosh 20 years!!! It went by so fast!!! 1984 has been quite a memorable year for us. July 4th Ken and I celebrated our 20tth wedding anniversary; in January, Gary, our 19 year old presented us with a grandson; our son, Corey, was 15 in May and this year, I went back to school to prepare for a Certified Medical Assistant (CMA) National Certification Test. I passed!!! Nice to know you still have it after 20 years out of school. We still live in Salem, Oregon in a house we bought ten years ago We love it here – except for the winter rain, but the summers make up for it. Our family is really into riding 3-wheeler motorcycles in the sand and/or snow. We especially like to go to the National Dunes Recreation Area in Florence, Oregon. We will be there the week of August 11-17. It would be great!!! We have already had that planned for months, so will be unable to make it to the reunion. Sorry, we will miss seeing all of you. I have been working for the last eight years for three physicians, who specialize in Internal Medicine. I do all front office work and deal with the many people who come into the office each day. It has been a real interesting job, never boring and always changing.
2004
I met Ken Bennett when I was sixteen and we married on July 4, 1964 about a month after graduation. We just celebrated our 40th anniversary with a cruise to Alaska. Our oldest son Gary is 39 and works driving trucks for road construction all over the State of Oregon. He lives in Eastern Oregon. Corey is 35 and he has his PhD in quantum electronics and is an Electrical Engineer (laser jock) at Lawrence Livermore National Lab in Livermore CA. Our daughter Karen came to us at age 16 as our Foster Daughter and she lives near us in Salem Oregon. She became the girl we always wanted and a sister to our sons. As most of you probably know, grandchildren make life perfect. Karen gives us Kristina age 16, Kenny age 4 and Alyssa age 2. Of course they are the most perfect children in the world… Gary has stepchildren that range from 15 - 22 and we are now great grandparents of two.
I have worked since I was 16 and really am looking forward to retiring in a few years. I love working but….. There certainly is more to life. I am a Certified Medical Assistant and work for a Workers Comp Insurance company as a medical auditor/reviewer.
Ken and I live along the Willamette River in Salem Oregon. We have lived in Oregon for about 34 years. Every day I am so in awe of the beauty here and am so grateful for it all. I could never understand what Ken meant we he used to tell me that Oregon had four seasons. It is so true here.
We enjoy camping and traveling all over the Pacific Northwest and Hawaii is our favorite tropical site.
I am really looking forward to reconnecting with old friends. See you soon..
Judi Prenn Bennett
2 Bio(s) posted.
---
<!- include9.inc.php -->

<!- end div id=main from include1.inc.php -->