Donna Moody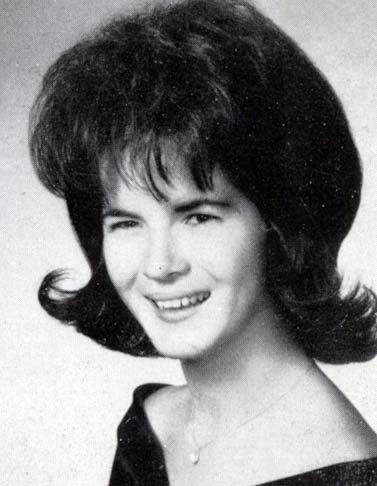 1964
Yearbook
&nbsp
1 photo(s) posted.


Status:
Confirmed 2013-07-17
Email Addr:
Yes
Private Profile:
No
No Profile Created
Resides:
TX
---
Biographies:
2004
Gee....where to start. 40 years, I can hardly believe it. But then I pass a mirror and yeah, I believe it. Darn those mirrors, there everywhere.
I married right after graduation, stayed married to the same man for 30 years then decided it was time for a change. I have 3 wonderful children, 2 handsome sons and a beautiful daughter. (mother's pride) I also have 8 grandchildren. I have lived all over the world, including North Africa. I now reside in McKinney, TX, a small city just north of Dallas. My life is a little on the dull side next to some of you guys, but I love where I am in life, and I am really looking forward to seeing you all again. We were the last class of innocents, before the war invaided our lives and changed us forever. As hard as high school was for me, they were still some of the best days of my life.
I'd love to hear from you guys, email me when you get the chance.
1 Bio(s) posted.
---
<!- include9.inc.php -->

<!- end div id=main from include1.inc.php -->