Patricia Meeker Nelson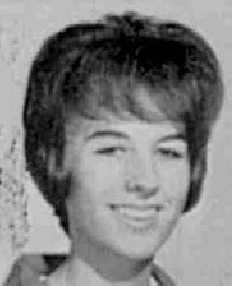 1964
Yearbook
&nbsp
4 photo(s) posted.


Status:
Confirmed 2013-03-13
Email Addr:
Yes
Private Profile:
No
No Profile Created
Spouse/Partner:
David
Resides:
SC
2014 Bio:
After finishing HS in the Adult Education Program I completed Cosmotology at the El Cajon Beauty College. At age 20, I moved to Jamestown, NY where I married and had 5 children (4 girls & a boy). During that time I graduated from Jamestown Business College, Jamestown Community College, Buffalo State College & received a Masterís Degree in Social Work from the NY State University at Buffalo. Sadly, our oldest daughter was killed in a car accident with 2 of her friends when she was 16. A drunk driver was responsible. Iíve been very involved in Girl Scouts, Voting Inspector, & Iíve been a member of Beta Sigma Phi for 32 years & have received their highest level. Iíve worked in the Drug & Alcohol Recovery field, was the Chautauqua County, NY Director for Catholic Charities & have worked for several non-profit agencies over the years. Iím currently working full-time for private practice.

Our children have done well, 2 are teachers, 1 works in the medical field & our son is a NY State Trooper. Our first grandchild was a girl followed by 9 grandsons. In 2000 we moved to S.C. which is as close to S. Diego weather on the East Coast as possible. I get home every few years & we stay with my best friend from Jr. & HS, Joyce Boston Walters. We have enjoyed wonderful times over the years.
---
Biographies:
2004
Moved to Jamestown, NY in 1966 (85 miles South of Buffalo)and had 5 wonderful children (oldest deceased 1979). Graduated from Buffalo State College in 1991 and from NYU at Buffalo in 1992 with a Master's in Social Work. Have worked in Mental Health and Substance Abuse treatment since. Three older children are married and we have 8 grandchildren altogether. Our son (24) is attending college at Brockport, NY after serving 4 years in the Army (in Hawaii). Moved to Darlington, SC after my husband retired; I am still working, days for Sandhills Medical Foundation and evenings I have a small private practice I am building to work part-time after I retire. We enjoy antiqueing, walking the beach, visiting with friends, and traveling. My husband, Dave, has an extensive collection of Lionel trains, so we are always on the lookout for those. Would love to hear from any of you.
1 Bio(s) posted.
---
<!- include9.inc.php -->

<!- end div id=main from include1.inc.php -->