Patricia Lehman Brown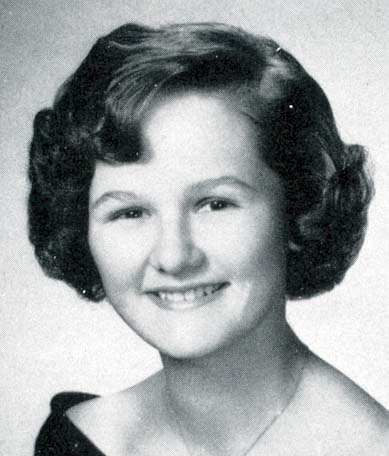 1964
Yearbook
&nbsp
1 photo(s) posted.


Status:
Confirmed 2013-03-27
Email Addr:
Yes
Private Profile:
No
Profile Updated:
2010-11-18
Spouse/Partner:
Ray
Resides:
CA
| | |
| --- | --- |
| 2014 Bio: | Is it really that long ago? We are enjoying retirement. Ray just retired for the second time last month. I retired last year. We still love spending time with our two Japaneese Chin dogs, Sumo and Emmi. We are active in the same church we met in 42 years ago. We spend time with my mom who lives in the same house we grew up in. I became a great-great aunt for the 12th time in November 2010. |
---
Biographies:
1984
Twenty years! It can't be! After graduating I trained as a Nurse's Aide and worked at Edgemoor for 15 months. I returned to school and trained as an L.V.N. I worked at Children's Health" Center and remained active in my church where 15 years ago I met and married the only man in my life, Ray. Five years ago we "moved to Oregon where Ray works for U-Haul in their repair shop, Oui' sons, Jeffry and Dale enter junior high next year and are active in Boy Scouts along with their Dad. I am active in working with young children in day care, Sunday-School, and neighborhood preschool story time. We all enjoy camping when the opportunity presents itself. I am sorry distance will prevent my attendance, but am sure you fellow Vaqueros will have a great time.
2004
In the many years since graduation so much has happened it would be hard to tell it all. Having said that I will tell the important things. I met my husband of 35 years in the church we now attend. We left California for 12 years to live in Oregon till we got tired of rain, snow and long distance calls regarding family matters. We returned 13 years ago bringing one of our two sons with us but he returned to Oregon ten years ago. Our sons went camping to celebrate a birthday and both were murdered in their sleep. While that was a very tragic time for us, our faith in God and each other and our family and friends got us through and we are grateful for the 22 and 23 1/2 years we had them. We reside in Santee about two miles from my mother and love being here. My husband had to take a medical retirement two years ago due to back problems but I work caring for infants in a local day care center. We are just silly over our two japanese chin dogs and love telling about their antics
2 Bio(s) posted.
---
<!- include9.inc.php -->

<!- end div id=main from include1.inc.php -->