Lura 'Ludie' Kulhavy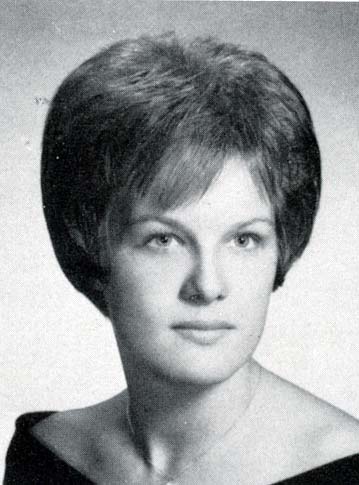 1964
Yearbook
&nbsp
7 photo(s) posted.


Status:
Confirmed 2013-08-06
Email Addr:
Yes
Private Profile:
No
Profile Updated:
2013-08-06
Marital Status:
Single/Divorced &nbsp
Resides:
CA
Nickname:
Ludie &nbsp&nbsp
| | |
| --- | --- |
| Military Service: | US ARMY RESERVE |
Education:
BA, Psychology SDSU
MS, Organizational Management UoP
Doctorate coursework, UoR
| | |
| --- | --- |
| Occupation(s): | Professor, Ashford University |
| | |
| --- | --- |
| Family: | My twin brother David, his kids, and my other brother's kids |
---
Biographies:
2004
Well, it's been so long since I have seen most of you! I have often thought about El Cap and have many life memories from that time. So, to make 40 years very short---after graduation went to college, married one of our classmates, Mike Bell, a very cool guy, but we Were young.... Got divorced, finished at SDSU w Bachelor's degree-my twin brother David was also at SDSU, that was awesome. After college, travelled to Europe and stuff, lived at the beach (Crown Point)-what a blast that was! Worked for The Broadway stores as Senior Staff for about 15 years. Joined the Army Active Ready Reserves(those in Iraq right now) for 3 years. Was engaged twice-married one more time. Worked as a systems Analyst for a few years, was an HR and Governmental Relations Manager for a local Museum (great job). Much more, but to the finish-went back to University of Phoenix in 1994, graduated with Master's degree in 1996. Taught Online courses at The Union Institute and University for several years. Currently work for Univ. of Phoenix in Enrollment, becoming Manager of Rancho Bernado campus. Plan to teach there as well. One regret is no kids, but was not possible. Volunteer with at-risk youth, really love it and them. Currently pursuing Doctrate-why not?! Great to be alive. Pleased to assist with the Reunion planning and implementation. Excited to be going to the Reunion!!! See you there.
Ludie / Lura
1 Bio(s) posted.
---
<!- include9.inc.php -->

<!- end div id=main from include1.inc.php -->