Michael Jones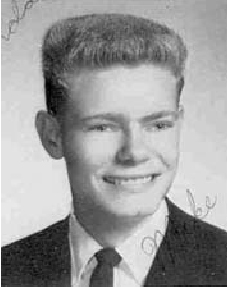 1964
Yearbook
&nbsp
1 photo(s) posted.


Status:
Confirmed 2013-03-26
Email Addr:
Yes
Private Profile:
No
Profile Updated:
2013-03-26
Marital Status:
Married &nbsp
Resides:
CA
2014 Bio:
I went to San Diego State for 5 semesters before dropping out to join the Air Force in February Ď67. Before I was in a year they sent me to Rochester Institute of Technology in New York to finish my BS degree. Later the Air Force also sent me back to get my Masterís degree. Approximately the last half of my Air Force career was spent working on very interesting classified satellite reconnaissance programs and I wound up retiring in 1989 as a Lt Col at Vandenberg AFB. I continue to support the Air Force and work on satellite launches as an engineering manager at Vandenberg AFB for The Aerospace Corporation. I still enjoy my work and the excitement of space launch, but am expecting to retire for good fairly soon.
My wife and I were blessed to have two great children. Our son died of cancer at age 18 but our daughter, husband and their children live very close so we get to see and spoil the grandkids quite often. In addition to work and family I am very involved in Church and serve as an elder.
---
---
<!- include9.inc.php -->

<!- end div id=main from include1.inc.php -->