Mary Jane Hopster Papenhausen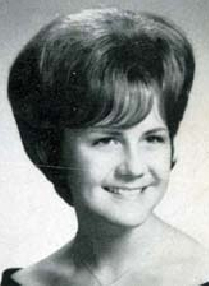 1964
Yearbook
&nbsp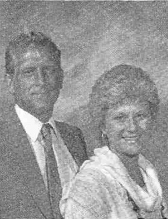 1984
1984 Reunion
Bill And Mary Jane
4 photo(s) posted.


Status:
Confirmed 2013-03-18
Email Addr:
Yes
Private Profile:
No
No Profile Created
Spouse/Partner:
Bill
Resides:
CA
2014 Bio:
Mary Jane Hopster Papenhausen and Bill Papenhausen
Mary Jane and Bill married their best friends directly out of high school and have been married for 49 years.
Bill is still working as a Private Investigator and has recently taken his bail business back and is now working as a Bail Agent for Bill Papenhausen Bail Bonds also known as All Hours Bail Bonds.
Over these past 49 years we have been bless with two daughters and two great son-in-laws and five gorgeous grandchildren. The grandchildren keep us busy on a day to day basis. As most grandparents agree they are the "apples of our eyes". We look forward to them stopping by and visiting. Our grandchildren range in ages from 13 to 21.
We often find ourselves helping out the kids and their kids with a party at least once a month. Our kids live about two or three miles away and often stop in to visit the old folks.
We have lived in our present house for 36 years. We enjoy working in our house, taking care of our property and planting a garden for vegetables.
Often times we try to have a three day weekend and get away somewhere to just enjoy life. Our camping trips are staying in a 4+ star hotel.
We have been very lucky in life, with God blessing us with such an awesome family and good friends. We hope we can show everyone the love and thoughtfulness that God has shown us. We look forward to the 50 year reunion and hoping to have the time to talk and visit with everyone.
Mary Jane Hopster Papenhausen
Bill Papenhausen
---
Biographies:
1984
During the past 20 years (Wow! Are we getting old), I married Bill Papenhausen who also grew up in the lakeside and Santee area. Bill was in the Air Force when we were married which meant some traveling. We were stationed in Missiouri for 2 years and then Alaska for 2 years. During this time we had two beautiful daughters, Michele now 18, and Stephanie now 15. After being dischared from the Air Force, Bill, Joined the San Diego Police Department where he stayed for 7t years. He was injured and had to retire. We then moved to Ramona where we started Hurricane Fence Company. We sold the company and moved back to El Cajon. We ran a fence materials yard for two more years and then my husband got his private investigators license which he has been doing for the past three years. Our oldest daughter, Michele, just graduated from Valhalla High School in June. Our other daughter, -Stephanie, is a sophomore at Valhalla this year. They have both succeeded in making us two very proud parents. Michele works at Kozak's restraunt, and Stephanie spends her time baby- sitting for the neighbors. During this year we hosted a foreign exchange student from Germany and found it to be very interesting "and look forward to the time we can go to Germany and see her; After putting my time in as a secretary in our fence company, I got to go back to the luxury of being a housewife. life has been good to my family and myself, and I feel very fortunate in being able to enjoy life to the fullest and having such a wonderful family and friends. Bill and I have been working on the reunion committee with all the other crazy classmates, and have really had fun doing so. Hope you all enjoy yourselves and hope to see you in 5 years.
2004
Bill Papenhausen and I have been married 39 years. We have lived in Missouri and Alaska while Bill was doing his military service. Then back to beautiful southern California. We have two beautiful daughters Michele and Stephanie and two great son-in laws. Together they have given us five terrific grandchildren, who are all very special to us. They all give us lots of enjoyment and they love swimming in grandma and grandpa's swimming pool.
Since we have returned to California we have done a few different things. Bill was a San Diego Police Officer until he was injured in the line of duty and forced to retire. We then opened a fence company in Ramona called "Hurricane Fence". We sold this business in 1978 and moved back to El Cajon, where we bought the home we presently live in today. We have remodeled and re-remodeled to make it the perfect home which we enjoy.
Bill is now a Private Investigator, we also own Bill Papenhausen Bail Bonds located in El Cajon.
Our family is very involved with The Church of St. Luke in El Cajon. We have been involved in a majority of the fundraisers, which took place to build the church.
I enjoy decorating and working around our home and have been blessed to be able to stay home and raise our daughters and now help with the care of my five grandchildren. We also enjoy having family and friends over.
We have a very enriched life and are very thankful for this life. We would like to thank the reunion committee for all of their hard work and time. We know how hard and time consuming it is and appreciate their efforts very much.
God Bless and we look forward to seeing are classmates in October.
Mary Jane Hopster Papenhausen
2 Bio(s) posted.
---
<!- include9.inc.php -->

<!- end div id=main from include1.inc.php -->