Betty Hildebrand Colburn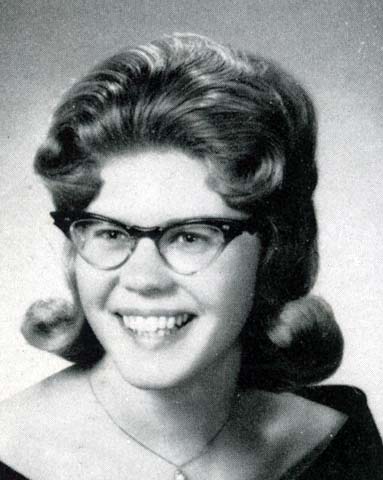 1964
Yearbook
&nbsp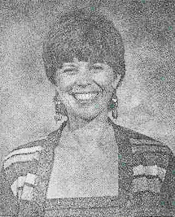 1984
1984 Reunion
&nbsp
6 photo(s) posted.


Status:
Confirmed 2014-10-05
Email Addr:
Yes
Private Profile:
No
Profile Updated:
2014-10-05
Marital Status:
Married &nbsp
Spouse/Partner:
Steve Colburn
Resides:
OR
Birthday:
12/17 &nbsp&nbsp
Education:
BS in Sociology and Economics 1968
Masters of Science in Social Work 1978
Occupation(s):
I worked for many years in the Mental Health field in Austin TX and Portland OR.
For 11 years I was Business Manager of Audio Connections, a custom home entertainment installation business I co owned with my spouse in Austin TX.
I owned and operated sewing related businesses in Austin and Portland.
I am not currently working, but who knows what the future holds.
Family:
I am married to Steve Colburn who was born in New York State and raised in Connecticut. Our son Russell is 36. He lives in Dallas TX with his wife and 16 yo daughter and 5 yo son.
My mother, Ruthelia Hildebrand, 92, lives in her own home in Lakeside. She is a model of healthy aging. She drives, volunteers and makes new, younger friends. My siblings who all graduated from El Capitan HS are doing well.
| | |
| --- | --- |
| Hobbies: | Sewing has always been a part of my professional and personal life. I sew garments and especially enjoy altering/restyling clothing to meet the needs of the wearer. I make quilts both art and functional. My quilts have been exhibited nationally and internationally. |
| | |
| --- | --- |
| Bucket List: | TBD, my life is a work in progress. |
2014 Bio:
After selling Audio Connections, Steve and I felt it was time to move away from Austin, a city we both loved. We left the El Cap '64 2004 reunion early to visit Portland OR, a city with vibes similar to Austin but a more temperate climate. Steve moved to Austin in October 2005 and Betty followed in March 2006 after selling our house and marrying off our son.
Steve works for Triad Speakers a manufacturer of high performance home audio speakers. He feels lucky to love his work.
Betty started a dressmaking and alterations business and set about enjoying the rich fiber art world of Portland.
In 2010, Steve, a life long gym rat, had a heart attack leading to quadruple bypass surgery and cardio rehab.
In 2011 as we began to recover, although the economy had not, Betty fell and broke her hip. Recovery required two surgeries and much rehab.
Now, in 2014, we are both doing well: active, healthy and grateful to be alive.
We are curious as to what the next chapter will bring our way.
---
---
<!- include9.inc.php -->

<!- end div id=main from include1.inc.php -->