Sherry Garcia Adler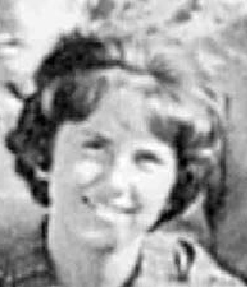 1964
Yearbook
&nbsp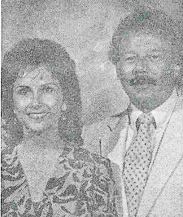 1984
1984 Reunion
&nbsp
2 photo(s) posted.


Status:
Confirmed 2013
Email Addr:
Yes
Private Profile:
No
No Profile Created
Resides:
CA
---
Biographies:
1984
I went through K-8 and my freshman yhear with a host of you who were El Cap grads but graduated mid-year from Granite Hills.
After graduation, I finished a semester at L.A. State. There, friends were few and far between and I virtually had no social life. Being a highly social animal. this was a less than happy time for me so I looked around for something else to do. Clerical work soon proved boring so I chose the only alternative to joining the armed forces--marriage. After 2 babies and 5 years of duty. that too proved less than stimulating, so I got in on the last wave of experimental communal living (early '70's) where I met my charismatic and exciting present husband who has been providing me with plenty of stimulus ever since. Our blended family includes one UCSD engineering major. a second-year J.C. student, and both a senior and junior in high school. 2 dogs and a Siamese cat.
My husband, Tom, and I work together. He is a lawyer here i El Cajon and I'm his office manager, secretary, bookkeeper and paralegal in personal injury, police abuse and constitutional issues.
We make our home in the Granite Hills area although I haven't lived here continuously. It's fun living in the community in which you grew up and occasionally running into some of you. Of course, I haven't seen most of those with whom I share many fond growing-up memories in over 20 years and that is why I'm so looking forward to this reunion. I'm sure I'm not alone in hoping that this event will enable some of us to recapture past friendships that will sustain us in years to come. (Sound familiar? I think I used that line in speeches at Grade 6,8 and Grossmont J.G. graduations. You're supposed to laugh.)
1 Bio(s) posted.
---
<!- include9.inc.php -->

<!- end div id=main from include1.inc.php -->