Dottie Gallion Zekan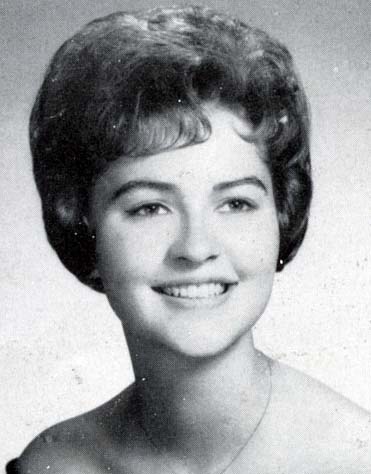 1964
Yearbook
&nbsp
1 photo(s) posted.


Status:
Confirmed 2013-07-15
Email Addr:
Yes
Private Profile:
No
No Profile Created
Spouse/Partner:
Joe
Resides:
CA
---
Biographies:
1984
Joe and I will be celebrating our 18th Anniversary this year We have 2 daughters, Laura 13, and Mary Beth 8. We have various animals (chickens, bunnies, kittens, and goldfish). Everything is fine in our lives. We regret that we will be unable to attend the reunion because of a prior commitment to go the the Olympics.
2004
Forty years. A long period to cover in few words. All is well in our lives. Joe and I celebrate our 38th anniversay on Oct 22.one of the reunion dates. We have 2 grown daughters,both married last year within monthes of each other. I recommend to all of you out there not to suffer that particular Hell willingly. We all got through it with no permanent ill effects. One wedding in the forest for Laura, our oldest daughter; one at the sea for Mary, our youngest. Joe recently lost his sister Mary Zekan who went to El Cap, but graduated at Santana. He was very close to her, and we still mourn her passing. Another sadness was the death of our former math teacher, and beloved friend, Ed Noble who most of you will remember I am sure. We were blessed to accompany him on a dig for ammonite fossils in Nevada at the only location where the Jurassic and Triassic periods meet in an exposed juncture. We found wondrous museum quality fossils and shared a camping experience that we will never forget. During that trip he shared with us his opinion of the Class of 1964 at El Cap. He called us his 'last great class'...in that we were intelligent and valued the knowledge that our teachers could impart. He died soon after and we still miss him. We still enjoy mineral and artifact collecting...Joe collects meteors and we view at least 10-12 meteor showers a year. Joe just retired from SBC last year. He is a VietNam veteran and was in Khe Sahn during the siege. I have been with Scrippshealth for 20 years as an analyst in the I.T. department at the LaJolla Corporate offices. Hoping to retire in the next few years and relocate in Arizona close to Quartzite. I am thankful that the young man I met in high school married in 1966....is the man I love still. We think often and fondly of our years at El Cap and wonder how all of you are doing. We wish you well and hope to see you if we attend the reunion. Thanks to all of you on the reunion committee for all the hard work.
2 Bio(s) posted.
---
<!- include9.inc.php -->

<!- end div id=main from include1.inc.php -->