Reed Flory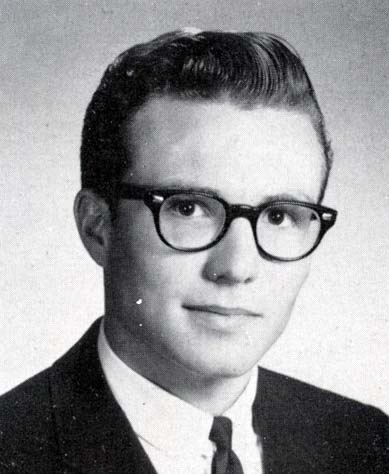 1964
Yearbook
&nbsp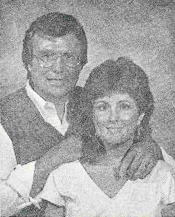 1984
1984 Reunion
&nbsp
6 photo(s) posted.


Status:
Confirmed 2013-09-02
Email Addr:
Yes
Private Profile:
No
No Profile Created
Spouse/Partner:
Joan
Resides:
CA
---
Biographies:
1984
Efforts to capture a description of my march toward maturity seem to me to reveal little of the order of a march and even less of my ability to decifer and describe the experience. College was football, three knee operations, ladies, finally grades and marriage. Somewhere around the fourth undergraduate year, I got involved with the Native American Indian occupation of Alcatraz Island, an experiance which revealed, in today's political parlance. a genetically recessive condition called among other things social liberalism. This condition festered as I accepted a job with the County of Orange, entered graduate school and bought my first house in South Laguna. I had a good time for eight years rising through the Planning Department to become the first County Manager of the Department of Housing and Community Development. We dealt primarily with lower income community service and shelter needs. Somewhere along the line my wife and I had trouble moving from abject student poverty to the flush world of a two professional income family, could not agree on a family and got divorced. I then became disenchanted with Orange County politics and the development industry. I went out into a private sector partnership to build housing for low income seniors. Subsequently. I learned quite a bit about financial risk. partners with different and conflicting objectives, tax laws and high blood pressure. I now run my own business my way. I've been fortunate to participate in a few truly meaningful friendships and a great number of lesser but possibly no less significant relationships. Robin and I are now celebrating a little over one year of marriage. We look forward to seeing new and old faces at the ritual of the twentieth year.
2004
After graduation from El Capitan, I attended the University of California at Riverside graduating with majors in Biology and Sociology. I received the first athletic "grant" ever given by the school. A combination of knee surgeries and academic demands ended my athletic career. Subsequently, I pursued a Master Degree in Public Administration from the University of California at Irvine. I was married to Barbara early in my College career and we divorced shortly after graduate school.
I bought a home in Laguna Beach (and lived there for 20 years). My first real job experience was working for the County of Orange as a policy analyst. I finally achieving the position of Manager of the Housing Division and Executive Director of the County Housing Authority. I left County employ to start my own company. For the following 17 years, I co-owned a consulting firm that developed affordable housing in conjunction with non-profits, local governments and selected for-profit sponsors. We did a lot of HUD, Tax Credit and bond financed developments for the elderly and special needs populations throughout the state. Married and divorced Robin (still no children).
After both of my partners retired, I returned to work for local government in Redding CA as Housing Manager. After several years of commuting from Sacramento, I was hired as Chief Mortgage Underwriter for the State Department of Housing and Community Development overseeing permanent financing programs for multifamily developments. Later I became Chief, Monitoring and Management Branch overseeing the existing State portfolio of existing loans. I sold my home in Laguna and moved to Sacramento to live with Joan. Joan is an emergency Pediatric Doctor at Kaiser and had been a skiing buddy for 20 plus years. Together, we adopted a boy (my first) and five years later, we were married.
Aging and deferred maintenance required a number of surgeries, which in turn suggested that I retire from the State employment. I did so in 2002. Now almost fully mended, I coach soccer, baseball, basketball and review karate forms and third grade homework. I wash dishes, cloths and windows and am looking to return to work before I go completely crazy.
Joan has two daughters (Amelia – Senior at UCLA) (Julia – Senior in High School). Boy friends, car issues and budget debates are more than offset by their good grades and personalities. Patrick, our eight year old, is into everything with an energy level I cannot measure.
Joan and I snow ski and golf. We both enjoy traveling. Joan collects children's books and classic board games. I move them from room to room.
2 Bio(s) posted.
---
<!- include9.inc.php -->

<!- end div id=main from include1.inc.php -->