Christine Egerer Senko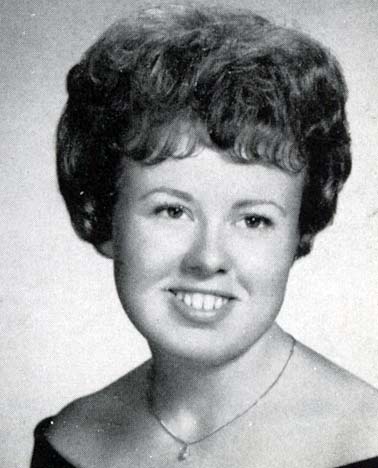 1964
Yearbook
&nbsp
3 photo(s) posted.


Status:
Confirmed 2014-09-26
Email Addr:
Yes
Private Profile:
No
Profile Updated:
2014-09-26
Marital Status:
Single/Divorced &nbsp
Resides:
AZ
Birthday:
1946-07-17 &nbsp&nbsp
Website:
myinnerhippie.etsy.com
Facebook:
| | |
| --- | --- |
| Military Service: | USNR 1965-1969 |
| | |
| --- | --- |
| Occupation(s): | 40+ years in IT and lived to tell about it. Now happily retired. |
| | |
| --- | --- |
| Family: | Daughter Danielle, son Cory, and daughter-in-law Davina |
| | |
| --- | --- |
| Hobbies: | Playing a steel drum, photography, dabbling in website design & coding, travel. |
| | |
| --- | --- |
| Bucket List: | Visit every state (still need ND and KY); visit every continent; photograph the Northern Lights; maybe actually meet "Mr. Right"; horseback riding on a beach; hang-glide (tandem, with someone who has done it a gazillion times); zip-line; ride a Segway; photograph the Polar Bears at Churchill; African photo safari; run a 5K; roadtrip across Canada; learn to drive a stick-shift, again; tour New England in the fall; Mardi Gras; learn to sail; riverboat cruise on the Rhine; |
Bucket List
(completed items):
2012 Mediterranean cruise, visiting a Greek Island, as I'd hoped to do for years; 2012 Went go-karting - as fun as I had hoped!
2011 Pamplona, Spain. San Fermin Festival: The Running of the Bulls
2010 parasailed in Hawaii; 2010 swam with dolphins and sea turtles in Hawaii; 2010 learn a new language (ok, it's PHP, a programming language. geek humor); 2009 RV road trip Denver to West Coast, up to WA (add that to the 2008 trip to Maine, and I've realized my goal of road trippin' across country); 2009 Caribbean cruise; 2008 Alaska Photo Safari: Grizzlies (so far, the most fun, exciting week of my life); 2008 RV road trip Denver to Maine; 2008 learn to play a musical instrument, a steel drum (still learning); 2007 BB King concert; 2006 visited my grandparents' homeland of Scotland; 2006 not quite the riverboat cruise, but I fell in the Rhine while touring Switzerland; 2004 RV road trip to Alaska; 2014 ride a mechanical bull
| | |
| --- | --- |
| 2014 Bio: | I retired 7 years ago, and haven't looked back. I LOVE being retired. I love to travel,- road trips, cruises, Europe. I've enjoyed learning to play a steel drum for friends, and enjoyed taking some adult ed classes, especially a couple of database programming classes. From that, sprang the elcap64.com website. In 2012 I got the urge to tie dye, and looked into how things are done these days. Boy has it changed (at least from what I used to do ca 1969). I had so much fun learning new techniques that I actually started an online shop: myinnerhippie.biz aka myinnerhippie.etsy.com Come check it out! Last year I packed up and put my house on the market, and headed to Arizona to be closer to my daughter. I intended to lived with my dog and 2 cats in my small motor home for just a few months, until my house sold, and then I would buy a home. It took 6 months to sell the house, and by then it was winter. I was enjoying the desert so much, I decided to play Snow Bird until spring. I have since bought a home in Payson, AZ and am loving it! |
---
Biographies:
2004
Website: chrissenko.com
&nbsp
I'm not over the hill yet, but the view from here is fantastic!!
After El Cap, I went to Grossmont for 2 years, receiving an A.A. in Data Processing. Been working as a techie ever since.
I married in 1967 and was divorced, with 2 wonderful children, in 1972. End of that story. My kids, Danielle, and Corwin, have always been the brightest lights in my life.
I got hooked on photography and took some adult ed. classes, joined some photo clubs, etc. It has been my love since then. I was fortunate enough to live in Arizona for 4+ years and spent many weekends exploring all over the state - camera in hand. What a beautiful place!!!!!! I'm a desert rat at heart.
While in Arizona, I also took up 4-wheeling. Great fun!!! It's also a great help when looking for photo ops. I'm in Colorado now, and doing much less 4-wheeling, for various reasons, including the weather, but it's still great fun.. I love camping, especially off-road. 4X4 Rule # 1: If you don't get stuck, you're not trying hard enough!
If I could do 1 thing differently in high school, it would be to take Photography classes.
It'll be a couple of years before I am able to retire, but this year I decided to practice retirement a bit. I took all of June off work and drove to Alaska in an RV. Me, my dog, and my 2 cats. It was the most wonderful vacation I've ever taken. It was also a good practice run. I'm pretty sure that, as long as I have my health, I'm going to be very good at retiring!
I look forward to seeing everyone in October.
1
1 Bio(s) posted.
---
<!- include9.inc.php -->

<!- end div id=main from include1.inc.php -->