Joyce Earickson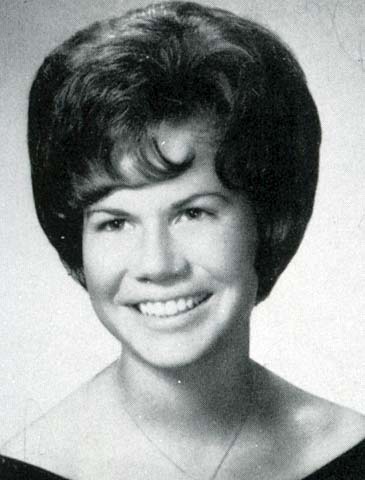 1964
Yearbook
&nbsp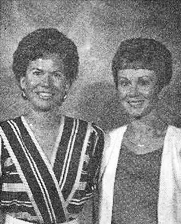 1984
1984 Reunion
Joyce And Melody
4 photo(s) posted.


Status:
Confirmed 2013-03-27
Email Addr:
Yes
Private Profile:
No
No Profile Created
Resides:
CA
---
Biographies:
1984
After graduation from El Capitan, I attended the University of Colorado and the University of Bologna (Italy) where I earned a B.A. and M.A. degrees in Italian literature. In 1979, I received.a second B.A. in comparative literature from San Diego State. During the past ten years, I have taught high school English and French in San Diego County. In 1981, I began part time graduate studies in theology at Fuller Seminary in Pasadena; I am considering pastoral counseling as a possible second career goal. I enjoy living in Italy during the summer.
2004
I graduated early from El Cap (January, 1964) when my dad was transferred to Perth, Western Australia with the Navy. At sixteen, I was too young to enter the University of Western Australia, so I completed a fifth year of high school in Perth. My dad stayed on a project in Australia for four more years, but the rest of us (five kids and Mom) returned home to the U.S. With a dream to some day live in Italy, I moved to Boulder where I completed a B.A. (1969) and M.A. (1971) in Italian language and literature at the University of Colorado. This course of study included a year at the University of Bologna (1968-69) in Northern Italy. After a number of jobs in Colorado, I eventually returned to the San Diego area and taught English and French (1974-76) at Christian High School in El Cajon. From there I went to SDSU to complete a high school English credential, and in 1979, I began teaching English (and occasionally Italian) at Fallbrook High School. I took a three year leave of absence from the high school to complete a Master of Divinity degree (1992) at the Claremont School of Theology. For the past ten years, I have taught at both Fallbrook High and Oasis High (the independent study high school in the district), and in the evenings, I've gone to school. In May, I completed a Doctor of Psychology degree in Pastoral Counseling at Alliant International University and a Certificate in Spiritual Direction at USD. I am currently involved part time in pastoral counseling, spiritual direction, and retreat ministries at my church. This September, I started my twenty-sixth year at Fallbrook High; I plan to continue teaching there for about five more years, and then I hope to work full time in pastoral counseling at a United Methodist Church in Oceanside. I'm looking forward to seeing everyone at the reunion!
2 Bio(s) posted.
---
<!- include9.inc.php -->

<!- end div id=main from include1.inc.php -->