Ray De La Hunt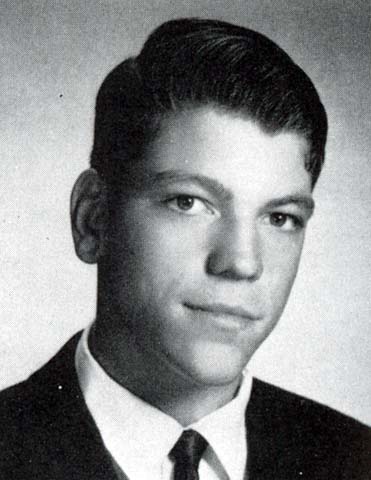 1964
Yearbook
&nbsp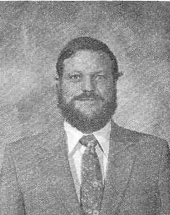 1984
1984 Reunion
&nbsp
2 photo(s) posted.


Status:
Deceased 09/02/00
Private Profile:
No
No Profile Created
Tributes:
Tribute submitted by Bill Papenhausen, 2004-01-01
Ray Delahunt grew up in Lakeside, went to Lakeside Jr. High then El Cap. Ray was the kind of kid that everyone picked on. After graduating from El Cap I didnt hear of Ray until the 10 year reunion committee was formed. Ray was very much a part of the 10 and 20 year committee.
Ray was very involed in his church and his business. Ray was killed accidently when he went into the back of the church doing some electrical work and touched a wire that he thought was off and it wasnt.
I am getting this second hand, but I believe we need to tell what we know about our friends so everyone can share, and Ray became a friend.
Bill Papenhausen
&nbsp
1 Tributes(s) posted.
---
Biographies:
1984
The summer following graduation, I worked at Yellowstone National Park beŁor spending a year at Grossmont Co'llege. I then worked as a service station maintainnace mechanic in San Diego. In 1969 I moved to Bellflower, California to attend the Missionary Baptist Institute where I received my BTH in 1974 and pastored in San Fernando, California for one year. After graduation from CMBI in 1974 my wife of 13 years and I returned to San Diego where we still reside. By choice, we have no children. We own a condo and we love to travel in our spare time. We have been to Central Mexico, Hawaii, and eight European countries as well as regular trips to San Francisco and Yosemite. I still play tennis when I have the time. I am an electrical contractor, service station maintainance contractor, and service station building contractor. lam co-owner of J.F Keaveny Inc., which my partner and I purchased in 1981. I also am assistant Pastor of San Diego First Missionary Baptist Church in La Mesa, CA.. This year has been very rewarding for me working on the reunion committee and hope all will enjoy our reunion together.
1 Bio(s) posted.
---
<!- include9.inc.php -->

<!- end div id=main from include1.inc.php -->